The Harold Karl "Pete" Steen and Mildred Evaskovich Donor Advised Fund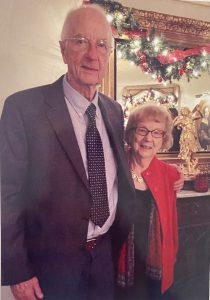 When facing the loss of a loved one, we can find hope and solace in carrying on their legacy. Many people falsely believe that the process of finding a way to honor a loved one's legacy is complicated. Connecting with community resources, determining the causes that meant the most to a friend or family member, and building relationships with philanthropic experts can seem overwhelming. However, Mildred Evaskovich discovered a unique way to honor her late husband, Harold Karl "Pete" Steen, through the creation of a donor-advised fund.
Pete's and Mildred's story began at the Good Samaritan Independent Living facility, where Pete lived on the third floor with his then-wife, Gail, where he was her very devoted caretaker for many years. Mildred's husband suffered a fatal stroke soon after they had moved into an apartment on the first floor. Mildred and Gail were casual friends, so when Mildred heard she had passed away she sent a letter of sympathy to Pete. One day, she found a note Pete slid through her door telling her just how much her sympathy letter got him through some of his toughest days. Soon after, he asked if they could meet. From that day forward, Pete and Mildred were inseparable. They married in 2015 and led a life filled with travel to places like Mexico, Costa Rica, and Alaska. "I never even thought about getting married again," said Mildred. "The lesson I learned is that one should never make dogmatic statements!"
During their time together, Mildred also discovered just how humble Pete was. When she married Pete, she knew he was a professor at Duke University and that he was a forest historian. However, it was during a trip when they were taking a tour of a historical building that Mildred learned just how well-known he was in his field. Their tour guide said that she recently retired from the U.S. Forest Service, so Mildred mentioned that her husband retired from the Forest History Society. After asking his name, the guide said loudly "Are you Dr. Harold Steen? I know your books!" That exchange inspired Mildred to learn more about her husband. She found he had written and edited many books and articles regarding forestry, its history, and conservation and that he was well-known nationally and internationally for furthering this cause. With several publications and professional accolades under his belt, Mildred quickly discovered that Pete was well-respected and admired for furthering the interest in forestry.
As Mildred and Pete built their life together, they also developed a shared interest in helping the community. Mildred spearheaded Good Samaritan's committee to fundraise for Mesilla Valley Community of Hope and the Tents for Rents campaign. Pete also jumped in and helped however he could. Once when he was asked why he gave back to Community of Hope, he said "Mildred was the chairperson of this committee, and she asked me to help her take donations to their campus. Next, she talked me into being on her committee. Then I talked her into marrying me and now our volunteering at MVCH takes up much of life which is okay—it's our way to give back!"
When Pete passed away in 2022, Mildred was determined to find a way to honor his life and create a legacy in his name. Her accountant connected her to the team at the Community Foundation of Southern New Mexico (CFSNM) and after learning more about the options available, Mildred decided to establish the Pete Steen and Mildred Evaskovich Donor-Advised Fund. This fund allows Mildred and her advisors to make annual recommendations on which organizations they would like donations distributed to. To honor Pete and his work, Mildred chose organizations like the University of Washington Forest Resources Scholarship Fund, World Wildlife Fund, and Asombro Institute for Science Education. To also support their shared interests, Mildred selected local organizations such as Mesilla Valley Community of Hope, Mesilla Valley Hospice, KRWG Public Media, and Casa de Peregrinos, to name a few.
"A donor-advised fund is a great option for people who want to be involved in organizations they care about and be part of the philanthropic process while also taking advantage of an immediate tax deduction," said Dr. Terra Winter, President and CEO of the Community Foundation of Southern New Mexico. "When people establish a donor-advised fund, the fund benefits from tax-free growth to help make a larger impact for causes donors would like to continue to support in perpetuity."
As much as Mildred misses Pete, creating this fund in his honor has allowed his legacy to continue and his work to be remembered. It also allows Mildred, and later her advisors, to be involved in making a difference for organizations doing valuable work in our community. To learn more about donor-advised funds at the Community Foundation of Southern New Mexico, call (575)521-4794 or visit www.cfsnm.org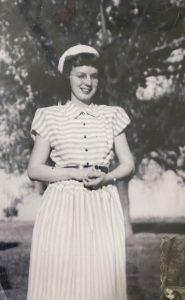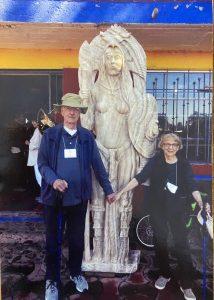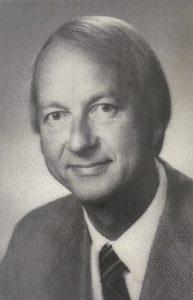 KMVR Magic 104.9- Playing Today's Biggest Hits