The Community Foundation of Southern New Mexico (CFSNM) has had an exciting first quarter of 2023. They are happy to announce a new member to their Board of Directors, celebrate Savannah Zamora's acceptance into a prestigious program, welcome a new staff member to their team, and share how they are making an impact in southern New Mexico with their 2023-2028 strategic plan.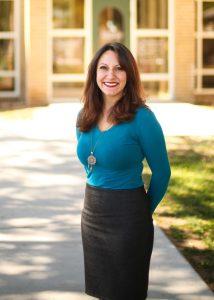 At the beginning of the year, they welcomed their new board member Ricardo "Rico" Gonzales. Gonzales is native New Mexican who grew up in Socorro, New Mexico. Gonzales graduated from New Mexico State University and is a proud Aggie. He currently serves as the Vice President in New Mexico for El Paso Electric. His previous roles include serving as the Director of New Mexico/Arizona Government Affairs and Public Relations for El Paso Electric, and early in his career, Gonzales served the New Mexico State Legislature as a Senate Analyst and Leadership Staff for the Majority Office. Gonzales treasures spending time with his family. He, his wife, Amanda, and their two young daughters call Las Cruces home.  Since childhood, Gonzales has been an avid basketball player. He continues to show his love for the game and his community by coaching a local basketball team. Gonzales is a wonderful addition to the CFSNM board, and they are happy to have him as part of the CFSNM team.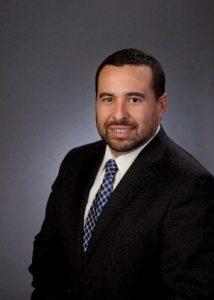 Savannah Zamora is also being congratulated for being accepted into the Executive Leadership Institute for Chief Financial Officers (ELI for CFOs). Zamora is a native to Las Cruces and an alumna of New Mexico State University. She has an extensive background in volunteer work and seeks opportunities to travel and experience new adventures. Zamora joined the team in 2020 as the Administrative Coordinator and currently serves as the Finance, Scholarship, and Grants Coordinator. The ELI for CFOs is a year-long learning opportunity that focuses on community leadership for foundation financial professionals. They look forward to seeing Zamora continue to flourish and how she will utilize the new skills and knowledge she gains to continue to better our communities in southern New Mexico.
Joining as their Director of Impact and Outreach, Diana O'Brien brings far-reaching experience in the fields of non-profit work, higher education, early childhood, and behavioral health to their team. In these areas her community involvement is extensive. O'Brien works as an adjunct instructor at NMSU's College of Health, Education, and Social Transformation, in addition to serving as a board member for both the New Mexico Association for Infant Mental Health and the Tierra Del Sol Housing Corporation. She also is a co-lead ambassador for the Doña Ana County Early Childhood Education Coalition, a behavioral health co-sector leader of Doña Ana County Resilience Leaders, and a member of LC3 Behavioral Health Collaborative. O'Brien is a licensed marriage and family therapist and has worked with people across the lifespan in diverse settings. She is also the founder of the Random Acts of Kindtrip which continues to be her passion project to spread kindness throughout areas she travels. O'Brien looks forward to working collaboratively with communities throughout southern New Mexico to support efforts that positively impact our quality of life now and for generations to come.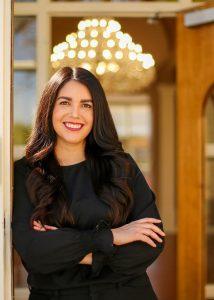 They are excited to share their 2023-2028 Strategic Plan. As they look towards the future, they remain focused on the greatest needs of our communities in southern New Mexico. A community foundation represents a wide variety of ideas and interests of donors who are united in a common purpose: to build and strengthen their community. Their strategic plan acknowledges this and expresses our continued and shared commitment to improving lives. Yet, they realize that the plan itself will not achieve success unless they share their goals, incorporate them into their daily business practices, and remain diligent as stewards of charitable giving. Their focus includes expanding scholarship opportunities and building their Greatest Needs Funds to make an impact and further the work in an array of sectors. With the support of outstanding staff, donors, the board of directors, and our community at large, they can positively impact southern New Mexico now and for generations to come. They invite you to be a part of their mission. Together, we can strengthen our communities and truly make a difference.
About Community Foundation of Southern New Mexico: The Community Foundation of Southern New Mexico serves as a community resource, connects donors to needs, and supports charitable organizations in their work. At the Community Foundation, they are committed to improving the quality of life in southern New Mexico. Their organization is supported by a broad base of individuals, families, corporations, and institutions connected by the desire to improve the community. They manage over 315 endowments, including 47 non-profit organizational endowments in southern New Mexico, and are home to over 35 scholarships and three annual grant cycles. As a center for charitable giving, we support countless meaningful causes in the twelve counties we serve, which include: Catron, Chaves, Doña Ana, Eddy, Grant, Hidalgo, Lea, Lincoln, Luna, Otero, Sierra & Socorro.
KXPZ 99.5 FM Zia Country- Real Country