Daniel Palomares Fundraiser
January 24th marks one year that we started our Liver Failure and Transplant journey. Its been bumps on the road. It's been hard, but I thank you Lord for giving me the strength, for giving our precious Daniel the strength, and for never leaving us along this journey. With one Liver transplant completed, Daniel has had a negative reaction to his treatments recently and we need your help. With the support of Becky Bertoldo Quezada, Aaron Quezada, Alexis and Hector, Blitz Sports Bar & Grill has agreed to donate 10% of each sale on January 24th, between 12pm-6pm to the Palomares Family to help with Daniel's medical expenses. With the love and support from our community, we have faith that we will make it through this journey. Please join Blitz Sports Bar & Grill today to help support the Daniel and the Palomares family.
Blitz Sports Bar & Grill is located at 1300 El Paseo road, las Cruces New Mexico, 88001.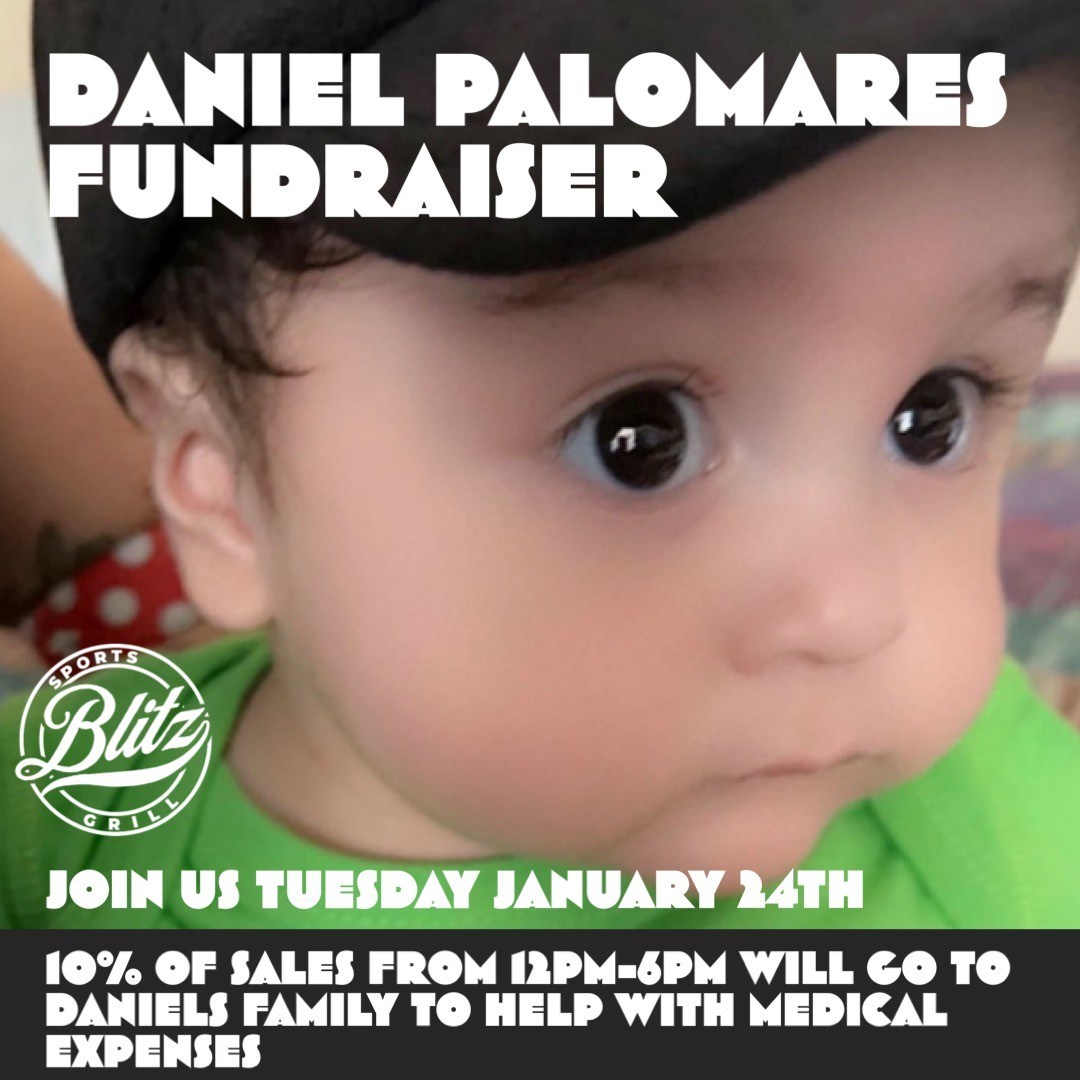 KMVR Magic 104.9- Playing Today's Biggest Hits