Doña Ana County Clerk Announces New Communications Coordinator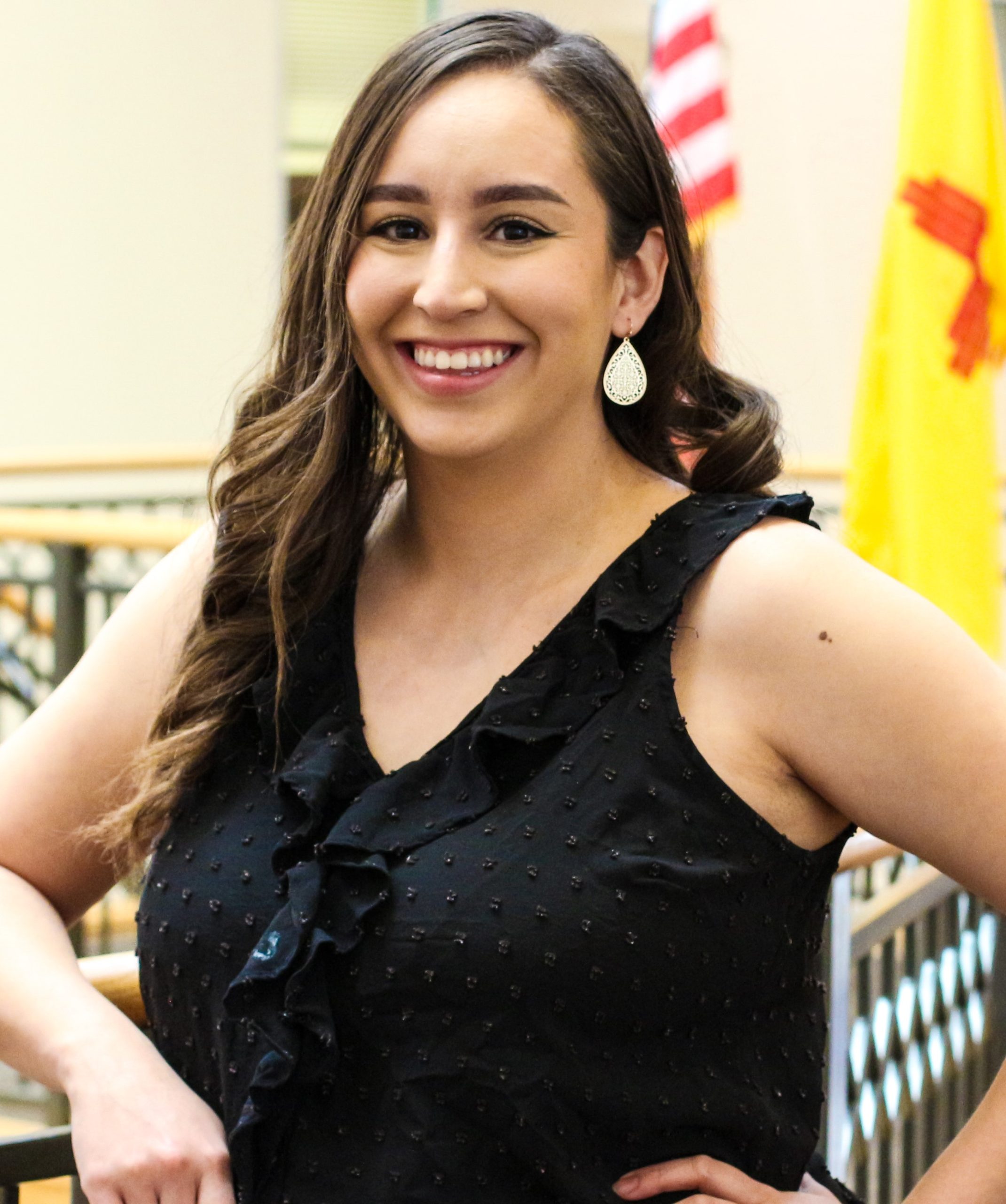 LAS CRUCES, NM – The Doña Ana County Clerk's office announces Cynthia Mendoza as the new Communications Coordinator.
Mendoza holds a bachelor's degree from New Mexico State University in Journalism and Mass Communications and most recently comes to the county from working in insurance as an Agency Business Consultant, specializing in marketing and social media. Mendoza also previously worked as a news reporter at a local radio station for over five years. Her work experience includes event planning, website management, and community outreach.
"We are excited to welcome Cynthia to our team. She has extensive experience in journalism and communications. Cynthia has worked within our community and understands our community needs, and she is passionate about creating connections and the important work our office does." said Caroline Zamora, Chief Deputy Clerk.
"I am thrilled to become a part of the incredible team at the Dona Ana County Clerk's Office. This team holds such a huge responsibility in our community and I look forward to contributing my knowledge to educate the public on the services we offer and the time and effort we dedicate to the election process" said Mendoza.
For more information about the services the Dona Ana County Clerk's Office provides, go to https://www.donaanacounty.org/clerk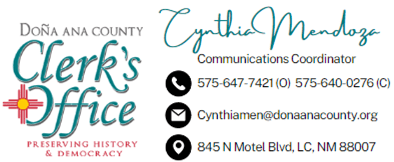 La X 96.7- Para Las Cruces, De Las Cruces