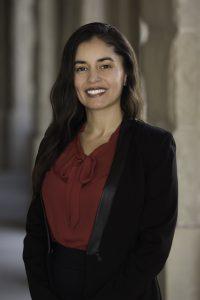 In 2021, El Paso Electric (EPE) in partnership with Infrastructure Investments Fund (IIF) created the New Mexico Economic Development (NMED) Grant. The funds are held in partnership with the Community Foundation of Southern New Mexico and a three-member board of advisors. The fund has awarded $3.0 million since its inception and continues to drive regional growth and economic vibrancy in southern New Mexico. Each year, $1 million is provided to economic development organizations focused on job creation, import and export business creation and entrepreneurship.
The fund is governed by three independent board advisors which has included members Ed Camden, John Hummer and Jerean Camunez Hutchinson. Ed Camden completed his term on the board in 2022, while John Hummer and Jerean Camunez will continue throughout 2023 and 2024, respectively.  This year, the advisors have welcomed a new colleague to the table – Dr. Andrea Tawney.  Dr. Tawney will serve on the NMED board of advisors for the next three years.
Dr. Andrea Tawney is the Vice President for Texas Tech University Health Sciences Center El Paso where she oversees marketing and communications and fundraising. Before joining TTUHSC El Paso, Dr. Tawney served as New Mexico State University Foundation's President. Under her leadership, the foundation launched the most ambitious cash campaign in the system's history. Within five years, her team raised more than $100 million. In 2016, Dr. Tawney was named one of Albuquerque Business First's 40 under Forty and a 2019 Women of Influence. In 2022, she received Diversity Journal's Women Worth Watching in Leadership International Award.
Dr. Tawney is a proud Air Force veteran and earned a Ph.D. from Texas Tech University. She holds a Master of Education and a B.A.S. from Northern Arizona University. She serves on a number of boards dedicated to advancing economic development for the region to include Borderplex Alliance, El Paso Hispanic Chamber of Commerce, Texas Lyceum, and Aspen Latino Institute Alumni Chair for the Hunt Fellows. With her experience and partnership throughout the border region, Dr. Tawney will not only bring her professional knowledge and background as an advisor but also as a resident of Dona Ana County. We are honored to partner with Dr. Tawney as she begins her three-year term with NMED.
A zoom meeting will be held on May 11th at 3:30 pm, per the Open Meeting Act of New Mexico, for applicants as well as the public to learn more about the grant and those behind it. The Economic Development Grant meeting will provide an overview of 2022 projects focused on job creation, business support, and general economic growth achievement while also awarding the 2023 funding. This meeting will be held in person at the Community Foundation of Southern New Mexico offices at 2640 El Paseo Rd. Attendees can also attend the meeting via Zoom with the following information:
Topic: NM Economic Development Grant – Public Advisor Meeting
Time: May 11, 2023 03:30 PM Mountain Time (US and Canada)
https://us02web.zoom.us/j/82893694819?pwd=VDhhaXczbU82QmJsTnE3SFdnbk9WUT09
Meeting ID: 828 9369 4819
Passcode: 791756
Dial by your location  +1 719 359 4580 US
La X 96.7- Para Las Cruces, De Las Cruces