Sierra Vista Trails Runs – Southern New Mexico Trail Alliance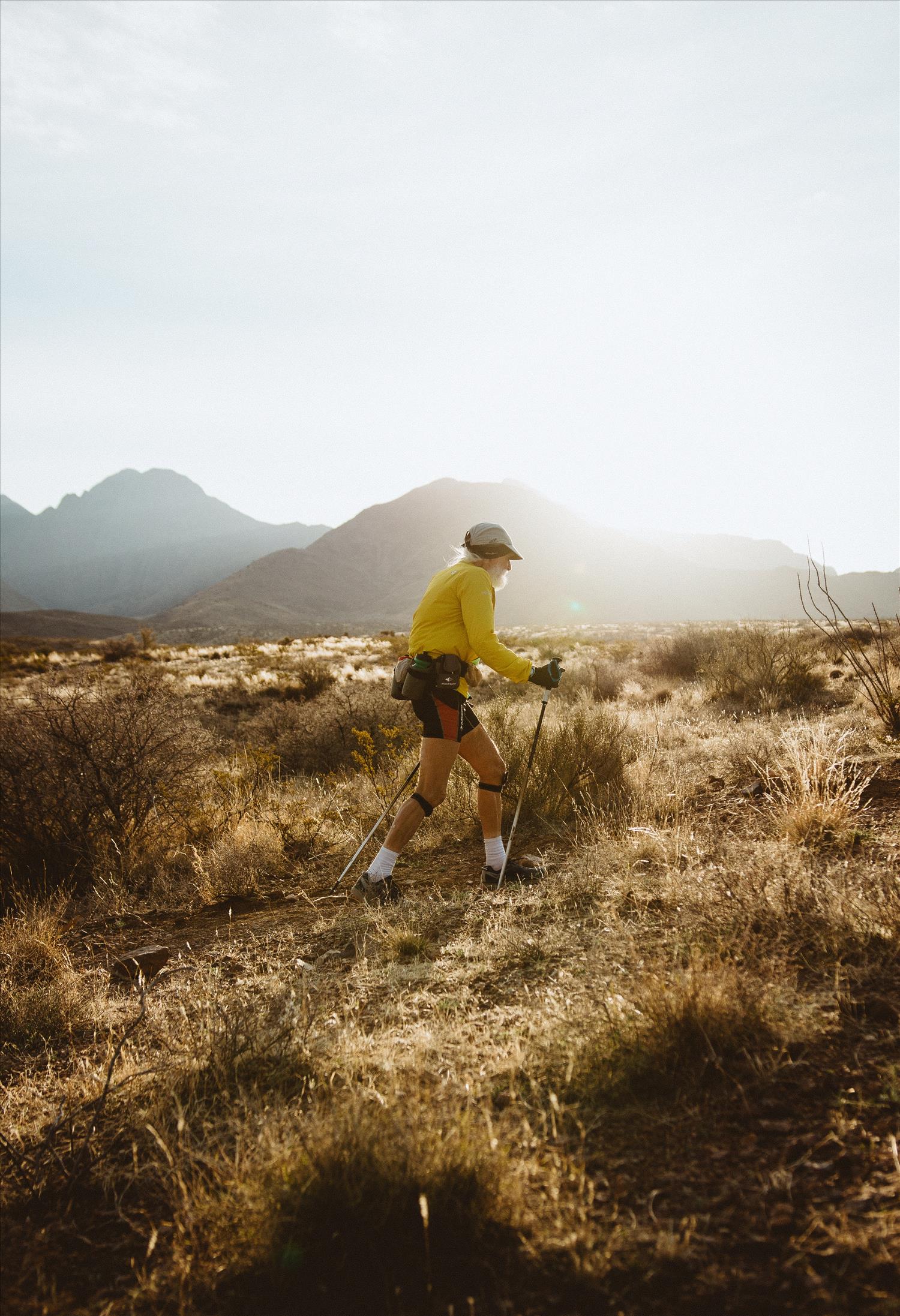 The 12th Annual Sierra Vista Trail Runs, presented by the Southern New Mexico Trail Alliance, will be taking place on Saturday, March 11th, 2023. The event consists of four separate trail races with distances of 50 kilometers (31 miles), half marathon (13.1 mi), 10k (6.2 mi), 5k (3.1 mi), and a free one-mile kid's fun run. The start and finish for all races will be at the Sierra Vista Norte Trailhead, just off of Dripping Springs Road, approximately 7.5 miles east of I-25 exit 1 (University Avenue).
The race began in 2011 when two Las Cruces trail runners, Dan Carter and Eugene Smith, decided to create the area's only trail marathon and half-marathon. What started as a free, low-key event with fewer than 100 finishers quickly grew into one of the premier ultra-marathon trail races in New Mexico. An ultra-marathon is generally considered any footrace longer than marathon length (26.2 miles), with most ranging from 30 to 100 miles.
Beginning in 2014, the Sierra Vista Trail Runs became the primary fundraiser for the Southern New Mexico Trail Alliance, a 501(c)(3) non-profit corporation created in that year. The SNMTA, an all volunteer organization, connects communities through trails and the outdoors by coordinating user groups to preserve and enhance trail and outdoor recreation opportunities in the region. Its activities include organizing monthly trail maintenance work days; advocating for public input into government land use policy; educating trail users through workshops and informational materials; acting as a central resource for information such as trail maps and guides, event schedules, and public lands policy input opportunities; and identifying potential new trail development opportunities. More information can be found at http://snmta.org.
The major donor to the race is Pool Tech Plus, Hammer Nutrition, and help from many other local businesses and volunteer organizations. The Sierra Vista Trail is a National Recreation Trail located on BLM land within the Organ Mountains-Desert Peaks National Monument. National Recreation Trails are established under the National Rivers and Trails Act, which celebrates it's 50th anniversary this year.
Even now, as the event draws over 300 participants from around the country, and some of the top runners in the region, the races have kept the same friendly, relaxed feel as the original. Registration is online at https://ultrasignup.com
Photos: SNMTA, UltraSignup.com