Peter Goodman is a writer-photographer who currently writes a Sunday newspaper column and weekly radio commentary, hosts a weekly two-hour radio discussion show, writes fiction and poetry, and sometimes practices law. Born and raised in New York, he lives in southern New Mexico. He has also driven a New York City cab, practiced law in San Francisco, delivered radio news (in English) on Taiwan, crossed the U.S. many times on motorcycles, and wandered with a camera through Mexico, China, Tibet, Iceland, and Peru. His novel, The Moonlit Path, will be available later this year.
THE SQUARE PEG PODCAST: Mold Breakers, Trailblazers and Takers of Roads Less Traveled.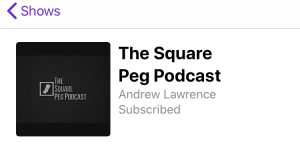 Not everyone fits neatly into the molds set by society, yet these people make their ways and we're here to listen to their stories.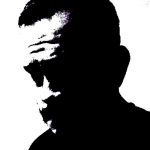 Host: ANDREW LAWRENCE- he's been a Public Safety professional in the real world for two decades .  With a family and educational background, as well as a worldview not often found in his line of work, Lawrence has felt as if he's straddled two worlds, ever careful not to lose his balance.  A Square Peg in a Round Hole. Now he's sharing the stories of other Square Pegs, Moldbreakers, Trailblazers, and Takers of Roads Less Traveled with this new podcast series.EMAIL- Squarepegpodcastlc@gmail.com Intro Music: Barrymore by the El Paso quartet #SearchlightNeedles.  Available on Apple Music.
KMVR Magic 104.9- Playing Today's Biggest Hits