Season 4- Ep. 1 – ASL As A 2nd Language with Tim Farr
Tim Farr is a native of America's heartland in Independence, MO but he's been in NM long enough to be considered a full New Mexican.  He has a very unique and important language skill-ASL-he's used to help countless people in dire need of his services-including me- and it's also how he makes his living.
THE SQUARE PEG PODCAST: Mold Breakers, Trailblazers and Takers of Roads Less Traveled.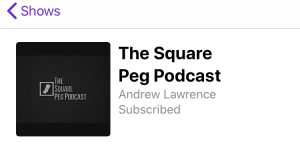 Not everyone fits neatly into the molds set by society, yet these people make their ways and we're here to listen to their stories.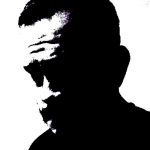 Host: ANDREW LAWRENCE- he's been a Public Safety professional in the real world for two decades .  With a family and educational background, as well as a worldview not often found in his line of work, Lawrence has felt as if he's straddled two worlds, ever careful not to lose his balance.  A Square Peg in a Round Hole. Now he's sharing the stories of other Square Pegs, Moldbreakers, Trailblazers, and Takers of Roads Less Traveled with this new podcast series.EMAIL- Squarepegpodcastlc@gmail.com Intro Music: Barrymore by the El Paso quartet #SearchlightNeedles.  Available on Apple Music.
3299 Del Rey Blvd, Las Cruces NM
Proud Sponsor of KVLC 101 Gold's Name That THANG!
News Talk 92.7 FM KOBE 1450 AM- Talk, Done Right