Stuff the Bus 2023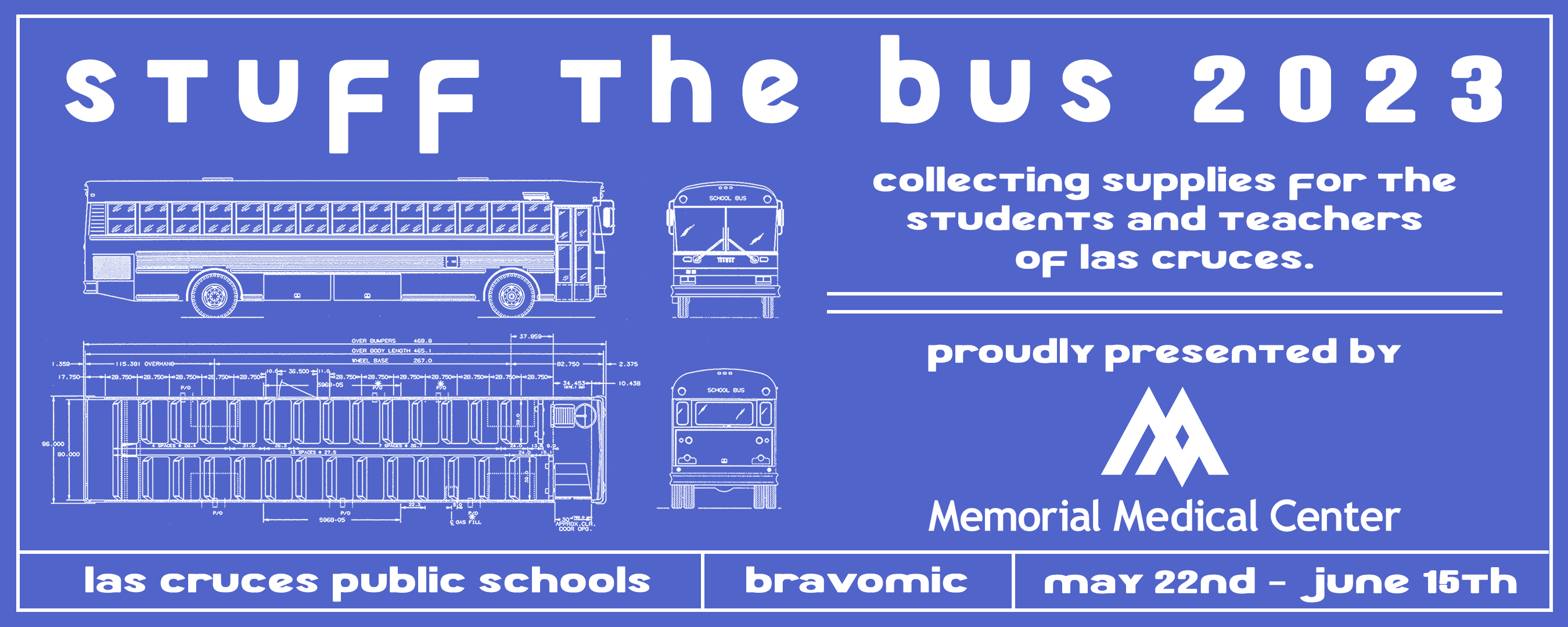 ¡Stuff the Bus 2023, presentado por el Memorial Medical Center, ya está aquí y este año queremos que nos ayude a hacerlo mejor que nunca!
Desde ahora hasta el 13 de julio, estaremos recolectando útiles escolares nuevos o adicionales para ayudar a los estudiantes de las Escuelas Públicas de Las Cruces que luchan por tener los materiales que necesitan para tener éxito en la clase.
Memorial Medical Center acepta donaciones de útiles escolares junto con Memorial Healthplex en 2735 East Northrise Drive y Memorial Family Healthcare Clinic en 4672 Sonoma Ranch Boulevard junto a Burger King.
Puede dejar los útiles escolares necesarios en nuestros socios comunitarios:
Farmers & Crafts Market de Las Cruces
Bank 34
Que puedes donar?
#2 Lápices y Sacapuntas – Lápices Mecánicos – Plumas (azul, negro y rojo) – Borradores Rosados – Crayones – Pegamento en Botella – Pegamento en Barra – Carpetas – Cuadernos Espirales – Mochilas – Papel de Reglaje Ancho – Papel de Reglaje Universitario – Tijeras – Kleenex – Reglas – Transportadores – Marcadores – Lápices de Colores – Flash Drives – Reglas – Bolsas/Cajas para Lápices – Carpetas de Anillos – Cerraduras de Combinación