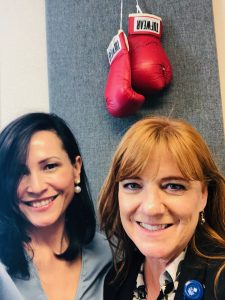 Hosted by Dina Rodriguez, Marketing Specialist for Peak Behavioral Health Services in Southern New Mexico, this is the official podcast for Peak Behavioral Health Services, "Conversations for your Health." New episodes monthly. Covering a range of topics in mental health, addiction, treatment, and support in our community.
In our first episode, we get to know Peak's CEO, Sandra Emanuel, LCSW.
https://ice42.securenetsystems.net/media/KMVRHD1/ondemand/peak-beahvioral-episode-1.m4a
You can also subscribe to Peak Behavioral Health's Podcast "Conversations for Your Peak Health" on:
Apple-
Spotify- https://open.spotify.com/show/54JQ5PacVjw9bAibxO6z5h
3299 Del Rey Blvd, Las Cruces NM
Proud Sponsor of KVLC 101 Gold's Name That THANG!
KXPZ 99.5 FM Zia Country- Real Country